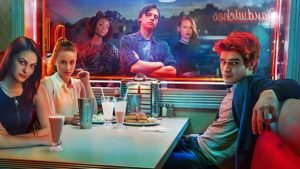 Haley Jarmain Joins Josh to Talk Riverdale as well as some of the Shows "controversy" , TV Ratings and how shows are consumed now .
You can check out Fresh Take on Facebook and Twitter and Instagram
You can also email via freshtake42@gmail.com or Jawa31@gmail.com
You can find Josh on Twitter and  and Instagram Snapchat: jawa31
Join the We Talk Conversation on Twitter @wetalkpodcasts. Plus give us a like now on Facebook.
Podcast: Download (Duration: 1:14:30 — 138.6MB) | Embed