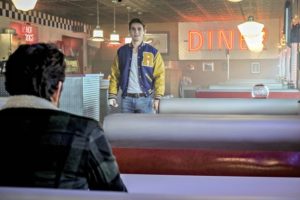 Haley & Josh review this season of Riverdale and what they think will happen in season 2 , Talk about the Super Natural element coming to the show and Haleys thoughts on it, and how actors in teen dramas due post career.
You can check out Fresh Take on Facebook and Twitter and Instagram
You can also email via freshtake42@gmail.com or Jawa31@gmail.com
You can find Josh on Twitter and  and Instagram Snapchat: jawa31
Join the We Talk Conversation on Twitter @wetalkpodcasts. Plus give us a like now on Facebook.
Podcast: Download (Duration: 1:10:27 — 130.8MB) | Embed