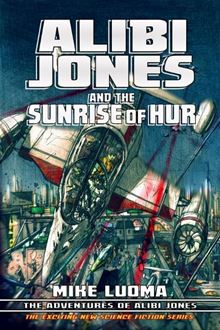 Welcome everyone to a special feature review blog on the latest from Mike Luoma, his novel Alibi Jones And The Sunrise of Hur (more information available at http://www.glowinthedarkradio.com/)
For this one since the regular We Talk Podcasts crew is so backed up on material we outsourced this review to a friend who's an avid reader of books and a huge Science Fiction fan to boot, the lovely and talented Stephanie Natalie Louise.
So what did SNL have to say? Read on below to find out, and thanks very much to her and Mike as well – MO
Alibi Jones And The Sunrise of Hur
By Mike Luoma
What this book gains in a rather interesting story line, it unfortunately loses in an appalling lack of editing. 
While switching from First Person to Third Person to a dream sequence and then to a little internal comment may be seen as creative – in theory – to the reader, in fact it comes off as disjointed; disruptive and disappointing.
It's easy to lose your place in the story and become frustrated. Anyone with the editing gene would most likely be straining not to re-write the book after the first few paragraphs.
After slogging through the first chapter…really hoping it would get better… I found myself skimming through the book looking for a place where the story would engage me, I was disappointed.
With too many "asides" and some rather unnecessary or badly written descriptions to interrupt the story, my attention wandered.  It took great effort to go back and actually read through the book completely.
Although the Main Character "Alibi Jones" is not too badly fleshed out, his profession as a Mediator is just not believable.  We do not hear of either his success or failure and cannot associate the personality we are given as believable in this profession.  Another issue is that no other character in the book has any depth.  Descriptions were either lacking or repetitive.  Again, this book would be much improved with a good editor.
Wanting to give this Story a fair shot I also read through the other two Books in the series, "Alibi Jones" and "Alibi Jones: Vacation" and would recommend that you read the first two books before Attempting the third.
I would love to see something more from this Author that has been edited properly and has more rounded Characters.  He definitely has an interesting story line.
Stephanie Natalie Louise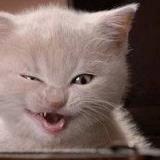 SNL