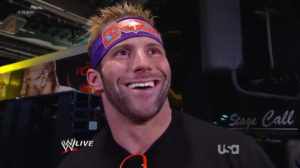 For the first time ever we have a three man podcast! The unstoppable force meets the immovable object and Joel sits in the corner! Mo for We Talk Wrestling is on! We run down Wrestlemania, talk about Raw, who should go over, Zack Ryder return, how WWE creative may have failed some of it talent, and pitch a new WWE Network show! All of this and much more on a massive podcast! Check it out!
Check us out on iTunes here.
Check us out on Stitcher here.
You can check out Stick Boy here on Facebook and on Twitter. 
You can check out Joel Johnson on Twitter and Instagram.
You can find Josh on Twitter and  and Instagram Snapchat: jawa31
Join the We Talk Conversation on Twitter @wetalkpodcasts. Plus give us a like now on Facebook.
Podcast: Download (43.0MB) | Embed