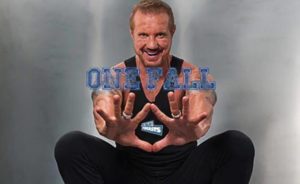 This is a very special episode with the launch of One Fall on Instagram (You can find them here) and a new look, Josh had sat down with DDP and done a interview. They talk about DDP Yoga, Jake The Snake Roberts, and the wonderful Macho Man Randy Savage stories. Check it out now!
Check us out on iTunes here.
Check us out on Stitcher here.
Check us out on Google Play here.
Check out One Fall Instagram Page Here
You can check out Stick Boy here on Facebook and on Twitter. 
You can check out Joel Johnson on Twitter and Instagram.
You can find Josh on Twitter and  and Instagram Snapchat: jawa31
Join the We Talk Conversation on Twitter @wetalkpodcasts. Plus give us a like now on Facebook.
Podcast: Download (Duration: 37:27 — 68.7MB) | Embed