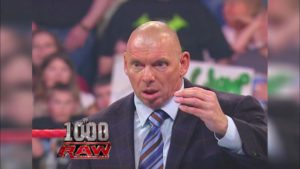 After months of trying Mo has finally BROKEN Joel and Josh! Our return podcast covers a whole lot of pro wrestling news. Cody and The Bucks going All In. Jericho wrestling in Japan for the first time in years, the many, many, many issues in WWE. We talk about how wonderful AJ Styles really is. All of this a much more!
Check us out on iTunes here.
Check us out on Stitcher here.
Check us out on Google Play here.
Check out One Fall Instagram Page Here
You can check out Stick Boy here on Facebook and on Twitter. 
You can check out Joel Johnson on Twitter and Instagram.
You can find Josh on Twitter and  and Instagram Snapchat: jawa31
Join the We Talk Conversation on Twitter @wetalkpodcasts. Plus give us a like now on Facebook.