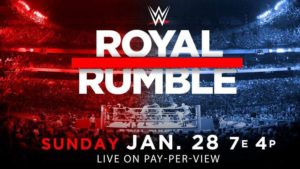 The Royal Rumble has come and gone. It was quite a ride in pro wrestling. We talk Vince bringing back XFL and how this could play out. What the hell happened in New Japan?! What happened to Omega, and Tanahashi and what the future could hold. As well as did we finally see a 5 star match in WWE? Did we just see the next big draw for WWE??  All of this and much more!
Check us out on iTunes here.
Check us out on Stitcher here.
Check us out on Google Play here.
Check out One Fall Instagram Page Here
You can check out Stick Boy here on Facebook and on Twitter. 
You can check out Joel Johnson on Twitter and Instagram.
You can find Josh on Twitter and  and Instagram Snapchat: jawa31
Join the We Talk Conversation on Twitter @wetalkpodcasts. Plus give us a like now on Facebook.
Podcast: Download (Duration: 1:55:42 — 53.0MB) | Embed