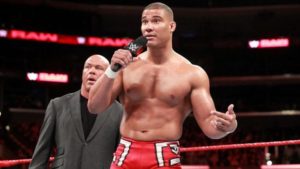 Joel and Josh are back! We talk about the unfortunate injury to Jason Jordan and how this could impact WresteMania. We talk about who Seth Rollins, Finn Balor, and Samoa Joe could all face at WrestleMania. What could happen at Elimination Chamber, and Fast Lane and who could be walking in as Champion. What does the future hold for the Young Bucks and how could WWE play a role in that. All of this and much more!
Check us out on iTunes here.
Check us out on Stitcher here.
Check us out on Google Play here.
Check out One Fall Instagram Page Here
You can check out Stick Boy here on Facebook and on Twitter. 
You can check out Joel Johnson on Twitter and Instagram.
You can find Josh on Twitter and  and Instagram Snapchat: jawa31
Join the We Talk Conversation on Twitter @wetalkpodcasts. Plus give us a like now on Facebook.
Podcast: Download (Duration: 46:00 — 31.6MB) | Embed