(Explicit. Lost audio now recovered… Better late than never!) Keith and Chris are ready for some comic talk but the week's guest host has been delayed. Is it a simple mix up of time? Did he have to update Skype? Or was it … murder!?
Spoiler: It wasn't murder
We welcome back Chris Doucher (@comic_canuck on Twitter) for the week. It's a comic-talk episode with the guys hitting some recent news stories including up-coming titles, movie news, and a review by the one of the three who made it out to see Sin City 2.
The big title since the guys last chatted is Grant Morrison's Multiversity. What did they think of Morrison's return to widescreen comics after a few years of what is, to Keith and Chris, some rough years of Batman and Superman work?
Writer Charles Soule announces his exit from Red Lanterns and Swamp Thing and the signing of an exclusive deal with Marvel. What does this mean for the corpse of Wolverine? And can Age of Ultron fix it all?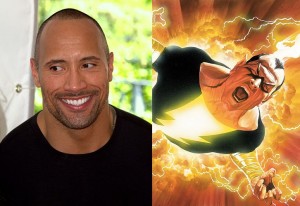 The late-breaking news has the guys talking up a storm – a Shazam film is not only happening, it is building its foundation on a solid Rock.
In an unconventional WeViews segment, Keith asks for reviews of something besides the #1s of the day.
Podcast: Download (Duration: 1:21:33 — 37.4MB) | Embed