Previously released as an audio podcast, this is the video shot by the late lamented FlipOnTV at the Calgary Comic and Entertainment Expo in 2014.
Keith (far right) and Chris (far left) with an assist from Brett (wandering the room) host this fun free-form panel that brought the We Talk Comics team in front of a live audience for the first time!
We were joined by guests Ed Brisson (Sheltered), Ben Rankel, Scott Kowalchuk (Batman 66) and Riley Rossmo (Rasputin).
It starts with talk about favourite cartoons and wanders along its merry way from there! Enjoy the only video footage of the We Talk Comics team in action!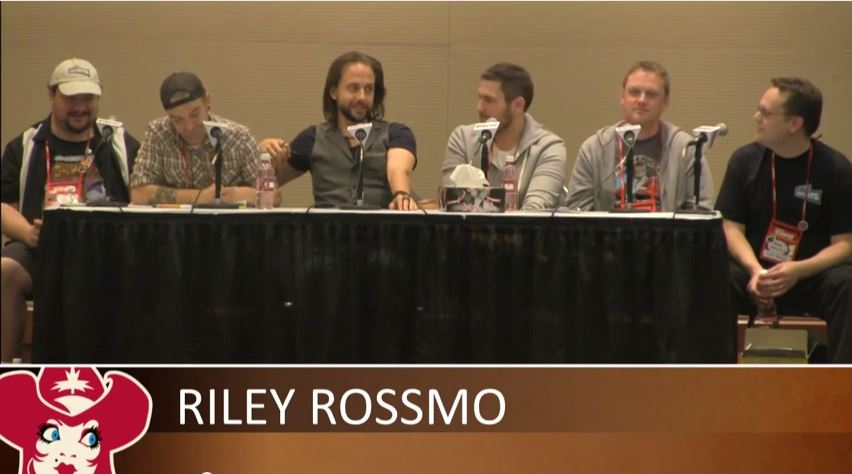 Watch for Scott's cagey reply to his dream comics project. He wasn't able to tell the crowd that he had just been hired to draw King Tut in the Batman 66 comic!
The panel begins 12 minutes into this video.