The unique voice of The Longbox Graveyard returns for his 3rd monthly podcast looking at the comic book world in digital form.
After LBG gets you up to date on the latest happenings over at his fantastic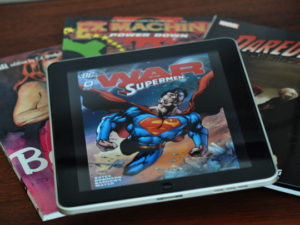 Longbox Graveyard Blog and upcoming plans both written and recorded he gets to this week's big topic on digital comics, where they've been, and where they're going. This is great insight & the parallels between the shifts in our ownership of digital comics everything else we have, or perhaps don't have at all will leave the words of LBG ringing in your ears as you come to terms with what you thought you knew, but maybe don't know at all.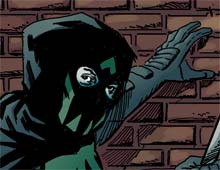 Also LBG gives his plug of the month to Mark Waid's interesting digital comic Insufferable which you can all which you can check out at http://www.thrillbent.com/ and make sure to give Longbox Graveyard feedback by Twitter @LBoxGraveyard or email longboxgraveyard@gmail.com & check LBG out also at StashMyComics
But most importantly listen and share with the social media buttons another awesome show from the Voice of the Longbox Graveyard
Podcast: Download (Duration: 37:38 — 15.1MB) | Embed