We Talk Comics returns packed with more goodness than a multi vitamin.
Opening with The Weekly News with Cub Reporter K featuring a special interview with Grace Randolph the writer of Boom Studios Superbia taking him to task for not giving her book a better review. This was alot of fun and we look forward to having her back in the near future for a more in depth discussion.
From there the Zero Show concept kicks in giving the listeners a background and jump on point to know your 4 hosts Brett, Keith, Chris & Mo much better than you ever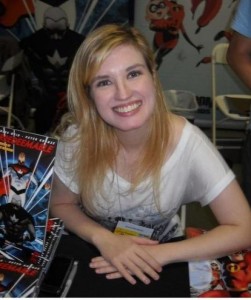 have before.
The topics are favorite writers, artists, story lines and series or books. Also you get the big reveal of the hosts guilty pleasures and what major story lines the boys have missed in their reading adventures. Some major bombshells get dropped here folks.
Then WTC gets into the reviews with their WeViews section as they weigh in on Marvel Comics latest in their Season One Series: X-Men as well as the big new release Avengers Assemble #1. Also looked at is Saucer Country #1 from DC's Vertigo imprint, and arguably the most hyped book so far this year as Image Comics sets loose the new project from Brian K. Vaughan & Fiona Staples the awe inspiring Saga #1!
So sit back for a great listen with this latest episode, definitely better than a kick in the head.
O-U-T
Podcast: Download (Duration: 2:02:33 — 49.1MB) | Embed