Mo | May 21, 2013 | No comments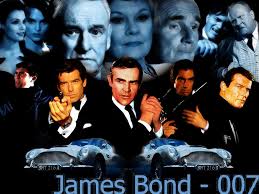 Well sometimes when the We Talk Comics Crew all gets together it can be a little hard for them to just stay focused on comics and not veer off in another direction (Okay, every time they're together honestly). So what other type of things are typical for the guys when they're together? How about this James Bond discussion as the guys spent a few minutes on 007 himself while recording their may Beers On The Patio 2 – Patio Harder episode, now presented for your listening pleasure » Read more..
Mo | December 27, 2012 | No comments
(Warning Explcit Content – This Podcast Contains Comic Canuck) Haven't Seen The Hobbit yet? Well while nearly everyone has we figure we'd just record our thoughts and put them up for you as Brett, Mo and their friend Comic Canuck (Co-Owner of http://www.comicbooktherapy.com) sat down over lunch and discussed what they thought of the film, the 48 FPS and of course the inevitable comparisons to LOTR.
Lots of good points made and a lot of fun for everyone to hear so enjoy and share as always with our quick and easy social media buttons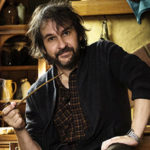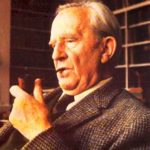 Hashing Out The Hobbit – Film Review.mp3 (Right Click To Download)
Chris Beck | September 13, 2012 | No comments
Category: WTMovies Blogs
So this is the movie that first called the cinematic genius of Mr. Pyun to my attention, although as it turned out I had seen several of his films without ever attributing them to Mr. Pyun.
The video cassette box called to me thanks to a scantily clad muscular woman pictured against a mysterious background with the title "Cry of Angels" emblazoned across the bottom. I knew right away that I had to see this film. The fact that I hadn't heard of it, the fact that the description on back of the box gave me no clue as to the content of the film, the fact that the video store clerk warned me against this purchase, none of that mattered. I felt a need to see this film based on the cover alone » Read more..
Category: WTMovies Blogs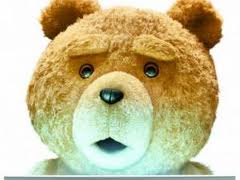 Movies are currently low onmy list of priorities & I don't pay much attention to what's coming out, so when my We Talk Wrestling co-host Addie told me he had tickets to see a preview of Ted I asked him what it was and he told me it was the first major motion picture from Seth MacFarlane.
This blog concept began when it was suggest that each of the we talk comics co-hosts write a short review of the new Marvel movie the Avengers. That way you the listener/reader could get a sense of our tastes and build trust for future reviews but life got in the way and Keith was the only one that saw the darn thing the 1st week (and I don't think Mo will ever see it). Keith's blog went up week one, you can read it here. After reading his opinion I found myself agreeing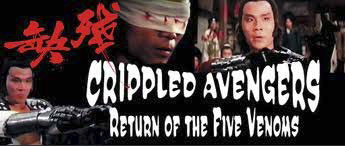 with everything he said and let's face it if you're on this site you've probably already seen it. That got me to thinking why write about it, the movie is good and "good" movies are boring to read about. I'd rather tell you about a movie you probably haven't seen. Still I probably should tie it to the Avengers in someway to remain in the sprit of the original idea (in my own perverse way). So I'm going to try to sell you on one of my favorite movies that will never be remade, re-imagined, or bastardized in anyway- The Crippled Avengers.» Read more..
Category: WTMovies Blogs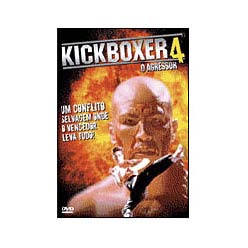 When My We Talk Comics co-host Mo asked me to write a blog for the website I knew exactly what I should blog about, Movies. More specifically about the cross section of movies that intersect with comic books. There is a type of movie that grew out of the pulp tradition that is very similar to a superhero comic. Originally I planned to highlight these movies by linking them to actual comics and comic creators, and I knew exactly where to start… Kickboxer 4: the Aggressor. Why? Because Albert Pyun's a comic book pariah and the movie director who thought an Italian Red Skull was an acceptable idea. Also because the film is just whacked out bad movie fun. It was written by David Goyer so it could tie in to the release of the new batman film, perfect. Plans often go awry though and so it was with this one. The problem is Goyer (never trust the internet) didn't write Kickboxer 4, he wrote Kickboxer 2: The Road Back, which was also directed by Albert Pyun but nowhere near as much fun. So here I am all excited to blog about this crazy movie and I have no way to link it back to comic books, a necessary step to file this blog under the We Talk Comics banner. Luckily, the other Wetalkers had some ideas for podcast specials and blogs that also linked to movies, and thus We Talk Movies is born. » Read more..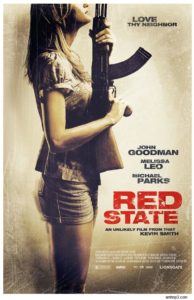 My fellow Wetalkers make great pains to go out of their way to bring up their distaste of Kevin Smith's latest film Red State. When this happens on the podcast you'll most likely hear an apologetically pathetic "It's not that bad" in the background coming from yours truly. The reason that it's pathetic is I really don't want to be called on to defend the film. In truth I can't say I like the film, but to actively dislike the film is another matter altogether.(More)…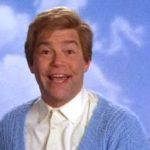 "I'm good enough, I'm smart enough, and doggone it, people like me." Al Franken as Stuart Smalley
1st of I want to preface this blog by saying I respect Chris and his opinion greatly, in fact I respect him at this point far greater than the gentleman this blog is really about. That said, and while I thought his blog on Red State (Here) was extremely well put together, I can't help but feel he is missing the point of my critique (More)…