Addie and Mo are back to discuss WWE N.O.C., Night of Champions and much more!
On what surprisingly one of the most jam packed wrestling weekends of the year WWE N.O.C. went head to head with major events from several other promotions attempting to fight their way into the fans buying consciousness. So how did they all do?
Was the WWE able to put on the matches they needed with Seth Rollins defending the US Championship against John Cena and against Sting for the WWE World Heavyweight Championship, or did it fall short of the ROH story line that WWE blatantly stole from ROH on their All Star Extravaganza VII 2 nights earlier where Jay Lethal defended the TV Championship vs Bobby Fish before putting the World Title on the line vs Kyle O'Reilly.
Plus was the excitement there for the WWE Diva's title between Nikki Bella vs Charlotte after the Dust Finish debacle on Monday Night Raw? Were The New Day more fun to watch at N.O.C. than The Young Bucks on A.S.E.? How much gas do The Dudley Boys have left in the tank? Was Kevin Owens able to get a better match out of the Ryback than expected? And was Atlantis vs Sombra at the CMLL 82nd Anniversary show actually the best Pro Wrestling match of the weekend?
So much to ask, buck luckily for you We Talk Wrestling has all the answers… We hope!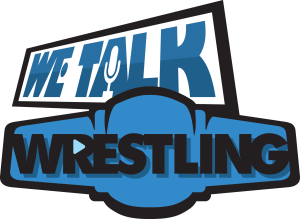 Subscribe on iTunes to We Talk Wrestling HERE.
Check out We Talk Wrestling on FaceBook HERE
We Talk Wrestling on TuneIn Radio HERE.
Listen to We Talk Wrestling on Sticher Radio HERE.
(Warning – Explicit Language)
We Talk Wrestling is proudly sponsored by : Geek Nation Tours. Visit them today at www.geeknationtours.com and join the Geek Nation!!!
Podcast: Download (Duration: 1:11:50 — 32.9MB) | Embed