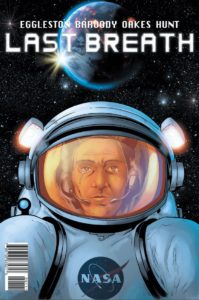 We at We Talk Comics are thrilled when small press creators send us review copies of their comics!
Indie and self-published comics hold a special place in our hearts. The unchecked creativity coupled with creators who are putting their heart and soul into their grab at the brass ring makes the rough edges disappear.
Chris and Keith sit down with a digital stack of small press comics to WeView the night away.
Thanks to all of the creators who sent us their comics, we wish them all luck in their careers. Some of these books were funded through Kickstarter, so always keep an eye on the comic listings there for the next great book!
Books reviewed include (click for purchase information):
Brainstorm #1 (also available on Comixology)
Parallel Man: Invasion America #1 (also available on Comixology)
Under the Flesh #1 & #2
Three great ways to subscribe to We Talk Comics now.  Try us on iTunes. For those of you looking for an alternative we're now available on Stitcher Radio. You can also check the show out on the versatile TuneIn radio.
And join the We Talk Conversation on Twitter @wetalkpodcasts. Plus give us a like now on Facebook and visit our show sponsor COMICOSITY 
Podcast: Download (Duration: 1:22:11 — 37.6MB) | Embed