We Talk Comics is ecstatic to present an interview with a creator who has a unique and exciting vision for her comics in the wonderfully talented Leonie O'Moore.
Leonie explains the inspiration behind her latest 2 books, the fantasy tale of peril and discovery Don't Fall, and the gothic tale of mystery and magic that is Invoked.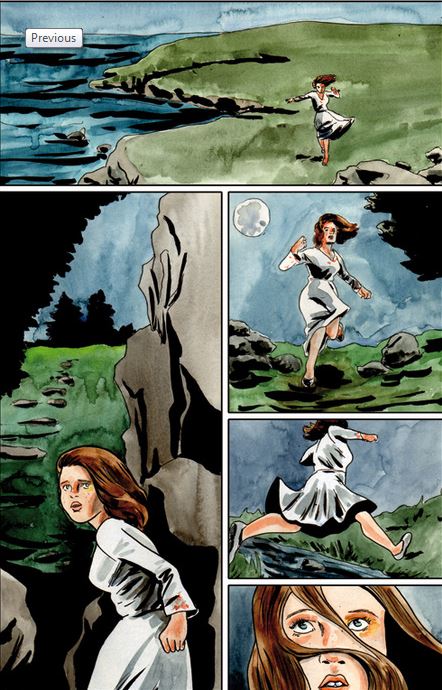 Other topics include her brilliant psychological horror fantasy Lord, the thrilling Double Dead mini series, her art style, the equipment she uses, her love of horror movies, Jaws, and much much more.
A terrific interview with a fascinating voice in the comic industry, check it out!
Three great ways to subscribe to We Talk Comics now. Try us on iTunes. For those of you looking for an alternative we're now available on Stitcher Radio. You can also check the show out on the versatile TuneIn radio.
And join the We Talk Conversation on Twitter @wetalkpodcasts. Plus give us a like now on Facebook.
Podcast: Download (Duration: 47:48 — 21.9MB) | Embed