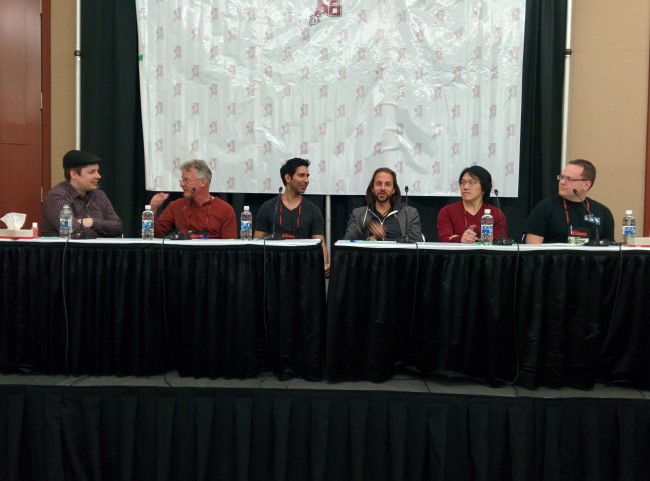 Join moderator Keith Callbeck for a spirited debate between traditional art and art in the digital age. The art panel, which took place at The 2015 Calgary Comic & Entertainment Expo, features a spectrum of digital and traditional artists who can speak to the pros and cons of each method and what has worked for them.
Covering topics as varied as artistic "flow," monetizing physical art, preventing repetitive stress injuries, and how 4,000 pages of art board originals could be hazardous to your floor.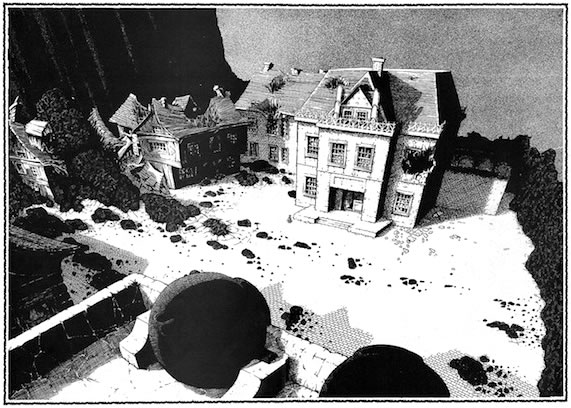 Panelists:
Gerhard (fully traditional) – Gerhard jokingly described his 20 years as Dave Sim's collaborator on Cerebus by saying that he "draws tables and chairs behind an aardvark".
Scott Kowalchuk (primarily traditional) – Scott has published work at Oni and Image and is currently working on his second arc of the digital first series Batman 66 (DC).
Vic Malhotra (roughly 50/50 traditional & digital) – Vic is the artist of Roche Limit (Image) and has previously worked on several X-Files books (IDW) and Tiger Lawyer (Challenger).
Chris Peterson (primarily digital) – Chris is a comic book artist for books such as Grindhouse: Bee-Vixens (Dark Horse), Ultranova (Challenger), and the up-coming Mayday (Black Mask Studios).
Bobby Chiu (fully digital except rare projects) – Bobby's first professional art job at the age of seventeen was designing Disney, Warner Bros., and Star Wars toys. He presently works in concept and character design, teaches digital painting online at Schoolism.com, and publishes art books.
Three great ways to subscribe to We Talk Comics now.  Try us on iTunes. For those of you looking for an alternative we're now available on Stitcher Radio. You can also check the show out on the versatile TuneIn radio.
And join the We Talk Conversation on Twitter @wetalkpodcasts. Plus give us a like now on Facebook and visit our show sponsor 

COMIC

OSITY

 
Podcast: Download (Duration: 1:27:45 — 40.2MB) | Embed