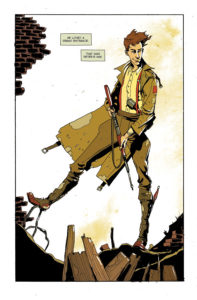 Here we go with the latest episode of We Talk Comics with Mo, Brett and Keith in our annual Small Press spotlight Sponsored by top notch independent publisher ComixTribe (to win a ComixTribe Prize Pack including a beautiful Oxymoron Hardcover as featured on Kickstarter and Scam T-Shirt simply email comics@wetalkpodcasts.com with the subject header Listener Appreciation). Diamond distribution for THE RED TEN begins in December so be sure to ask your local comic shop to stock this retelling of Agatha Christie's classic And Then There Were None featuring a cast of super-heroes in place of the ten little soldiers.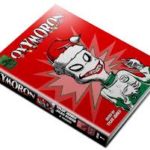 In addition to an independent comics spin on the Weekly News with Cub Reporter K (from sponsor COMICOSITY) this show features a full-length interview with Image Comics writer Kurtis J Wiebe. Kurtis had a busy year with the on-going series PETER PANZERFAUST as well as the mini-series DEBRIS and GRIM LEAPER. We talk to Kurtis about the ups and downs of creator owned in the current marketplace and the bold promise that he and his co-creator Tyler Jenkins have made that PETER PANZERFAUST will continue "no matter what."

You can try some of Kurtis' work for free on ComiXology: PETER PANZERFAUST #1 and GRIM LEAPER #1
And we're giving away a PETER PANZERFAUST DIGITAL TRADE if you complete our survey by clicking the link below

To wrap up the show it's another of Chris's Comic Book Attractions this time on the Legendary Independent Comic film Ghost World plus we look at some small press books we've come across recently from GrayHaven Comics like The Gathering anthologies: The Dark, The Horror and The Western, we also talk about White Devil, and Ryan Ferrier's Challenger Comics free online books.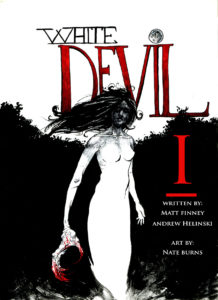 Just remember to support small press titles, and help them continue doing the work they love and check our friends at The Comic Podcast Network

Podcast: Download (Duration: 1:36:42 — 38.7MB) | Embed