It's We Talk Comics episode 67, The Sickcast! Why? Because Mo has Pneumonia, Brett has a cold, Chris has food poisoning, and Keith has The Weekly News with Cub Reporter K (Of course sponsored by our friends at COMICOSITY).
Still everyone is here for the news, Chris's Comic Book Attraction segment looking at the 1997 TV Pilot film for Justice League of America, plus tons of WeViews including Justice League of America #1 and it's complimentary book Vibe #1, the new Matt Wagner project Shadow Year #1, and Marvel's releases of Nova #1 and Alpha: Big Time #1.
Plus something very special, as after looking at the new book by Clive Barker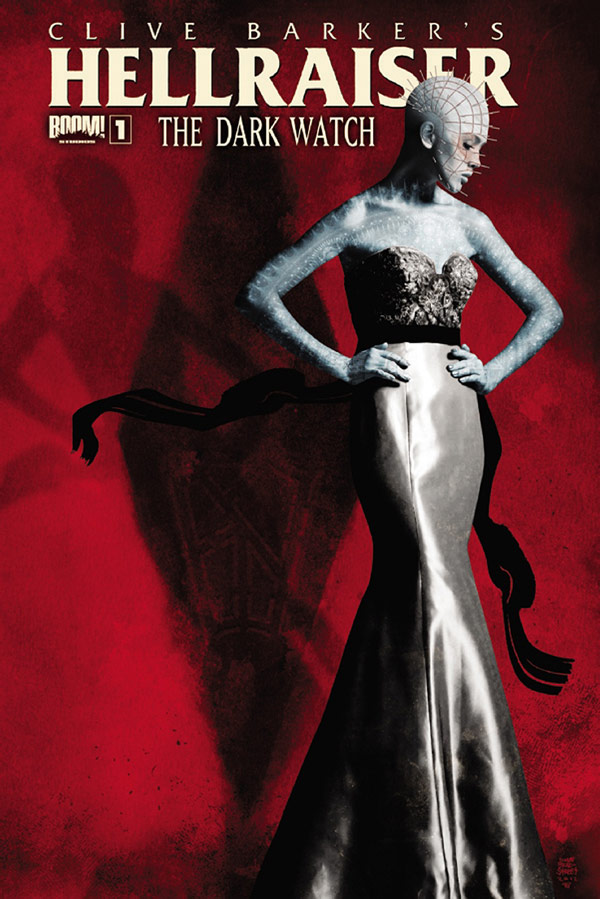 published by Boom Studios, Hellraiser: Dark Watch #1, we are ecstatic to present an interview we thought lost from nearly 2 years ago with the man synonymous with with one of the most iconic horror figures in film history, the man who played Pinhead in 8 films, the legendary Doug Bradley!
We are so happy to have found this interview in time for the release of the latest Hellraiser series and we're sure you'll enjoy Brett's talk with the gracious and cerebral Mr. Bradley about his experiences playing Pinhead, psychology behind the character, and ownership and pride in the role.
Podcast: Download (Duration: 1:14:30 — 29.8MB) | Embed