We're going to be honest with you here, the last We Talk Comics, Episode 85, had a few problems during the record, and we weren't as happy with it as we'd like, so this episode is Back To Basics as we simplify things on episode 85.1 and just talk some comics.
Brett, Keith, and Mo gathered together and picked one recent story arc from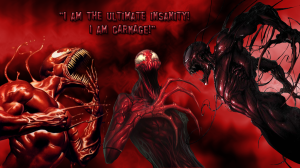 each major publisher to talk about. Not so much a series of reviews as discussions on a sampling of the type of stories each company is producing.
From Dark Horse we have The Strain, the comic book adaptation of famous film director Guillermo del Toro & co-author Chuck Hogan's novel.
Image gave us the criminally unknown Snapshot from Andy Diggle and artist Jock.
We can thank Chris Roberson for the words and Dennis Calero with Alex Ross for the pictures On Dynamite Entertainment's Masks.
Chris Roberson makes a second appearance as the writer of Edison Rex from his very own digital first publisher Monkeybrain, with help on the art by Dennis Culver.
Say Anything singer / songwriter Max Bemis first ever comic book work with Portuguese artist Jorge Coelho from Boom! Studios gets plenty of talk.
DC is where we head to for the first story arc by Jeff Lemire and Andrea Sorrentino, Green Arrow: The Killing Machine.
Daredevil: End of Days from Marvel's Brian Michael Bendis, David Mack, Klaus Janson and various contributing artists is also dissected thoroughly.
The concluding chapter to Robert Venditti's opening saga in X-O Manowar, Planet Death is also on the docket featuring Cary Nord's visuals.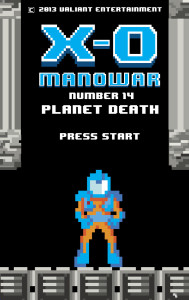 And last but not least we check in with IDW to get an idea of what John Byrne is up to with his limited series Highways
Plus as always we have The Weekly News with Cub Reporter K (thanks to our proud partnership with COMICOSITY) and our regular quick hit reviews section WeViews on Gail Simone's work on the highly anticipated Red Sonja #1, Blood Brothers #1, Dinosaurs Attack! #1 & Superior Carnage #1.
Just tremendous comic talk on this one!
Podcast: Download (Duration: 1:50:09 — 44.1MB) | Embed