Greg Rucka, one of the most compelling and outspoken personalities in the field of comics, was in town to attend The Calgary Comic & Entertainment Expo and took time on Friday morning before attending the event to sit down over coffee and juice with Brett & Mo to discuss a variety of topics both in the industry and out.
Greg shares his thoughts on the industry as a whole, the inspiration he draws from Portland, the psychology of writing characters such as Superman / Wolverine / Wonder Woman, how he went from writing Whiteout to Detective Comics and his love of the Batman character just for starters. He also gives thoughts on trusting artists to tell the story visually, learning how to tailor his scripts to an artists strengths, and working with the genius Michael Lark on Lazarus.
This being Greg Rucka though, the topics tend to stray a bit from just the usual world of comic books and into some more personal and political topics. As well he goes further into depth on his recent blog Contents Under Pressure regarding the gatekeeping of women in geek culture and the fallout it has created.
We'd like to thank Greg for taking the time to speak with us, as well as the media relations at The Calgary Comic & Entertainment Expo particularly Alex Kingcott for the wonderful job they did this year. This also would not have happened without the internet's best comic book website  COMICOSITY and in particular Jessica Boyd of Mom's Read Comics fame who earlier interviewed Greg Rucka (here and here) on her video podcast The Hangout… Thanks so much for helping facilitate this interview Jessica! And we also invite other websites to use the embed player on your site provided you link back to We Talk Podcasts. Enjoy the show.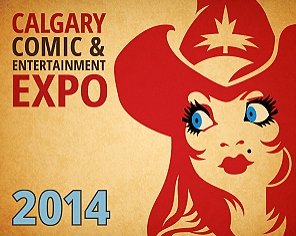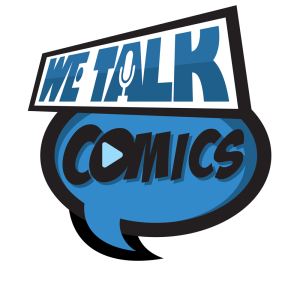 (Language Warning)
Podcast: Download (Duration: 1:21:31 — 37.3MB) | Embed