Everybody loves lists, and so do we! Here at We Talk Music, we are unabashedly fond of Hair Metal music. But that being said, despite our fondness, there are still a bunch of things wrong with the genre. In this list, we are going to count down our top 50 most generic Hair Metal bands. Keep in mind, before you send virtual pitchforks and torches to us, that we really love this type of music and in many cases really love the bands we are going to be listing… but sometimes you have to call a spade a spade and own up. These bands are some of the most generic to come out. Many were signed during the late 80s, early 90s Hair Metal boom and never made it out, but a surprising number have re-formed and are still playing to this day. But to celebrate one of our favorite genre's we are going to count down starting with our first ten, 50-41. So enjoy, and check out all the great (yeah, great) music videos that we dug up for your listening and viewing pleasure, as presented by WTMusic hosts Brett and Mo.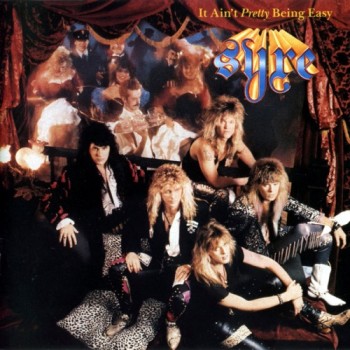 Mo – Don't feel guilty if you never heard of this Canadian band, they had pretty limited success in their native country and even less in America, in fact their own mothers may never have even heard of them. Still, I actually owned the CD back in the day, and while it hardly qualifies as ground breaking, there was a few fun songs on it. But if you look at the "In Your Eyes" video you see the problem. Dance moves invented by someone else that every band used? Check. Classic Hair Metal outfits and hair (except for singer Doug Weir, who looks like he thinks he's in Loverboy)? Check. Songs that are about drinking, partying, love and getting laid? Check. This is how you make it onto this list folks. Love that CD cover though.
Brett – Syre, like many bands of their ilk decided to go with the "cool" misspelling of sire for their band name, which is enough to put them in the generic category by itself. Add the fact that one of their songs "Say Hi to my Girlfriend" could easily be confused for Autographs "My Girlfriends Boyfriend isn't Me" and we have a winner. Syre is a fun band that went the comedy route for much of their career (First album: "It Ain't Pretty Being Easy"). Unfortunately, while the music is still fun and engaging, it is generic at best, landing them on the list.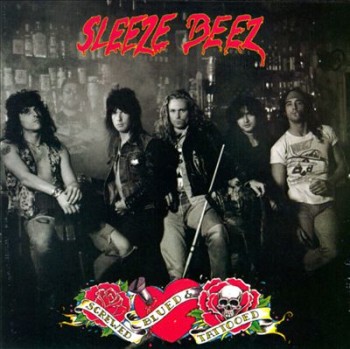 Brett – "Stranger Than Paradise" is one of my favourite songs of the era, but the name of the band speaks volumes… They had some good songs, and released a couple of US albums but got (rightfully so) caught up in the glut of similar bands of the era. They reformed in 2010, so there still is a market somewhere for Sleeze Beez.
Mo – Another band whose CD I owned was Sleeze Beez. So let's start with the obvious. Sleeze… Beez. I repeat. SLEEZE… BEEZ!!! In the ranking of all time worst names this is way up there, but what do you expect from a band literally thrown together to record after guitarist Chriz Van Jaarsveld and drummer Jan Koster's big talk somehow landed them a record deal in their home Netherlands, without even a demo or any songs. Their first release in America was called Screwed, Blued and Tattooed, another name not nearly as clever or original as they thought.
Brett – What are sleazy bees anyway?
Mo – It's beez, which is bees with a bad that never graduated high school, because they were busy smoking.
Brett – Another Scandinavian band, personally I really enjoy the Stage Dolls. I had their self-titled US release album and it was a regular in my cassette deck. But when it comes to an edge, Stage Dolls didn't have one. You could probably play them in an office setting and nobody would notice that music was playing because they are so light and generic. But I still enjoy their songs, and they are still around to this day… So good for them!
Mo – As Brett mentioned he likes the Stage Dolls. I, on the other hand, do not. Why do I dislike this bland group so much? Well as Brett said, no edge to them, just music that bores me. Or to put it another way, I consider them the Air Supply of hard rock. Ouch.
Brett – Fuck you… I like Air Supply too.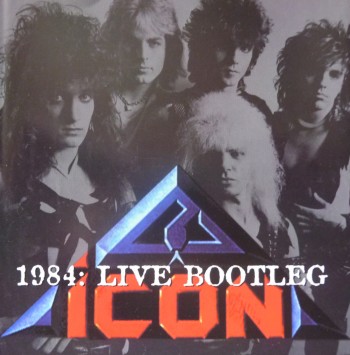 Brett – I was so happy to get the cassette of Icon's "Right Between the Eyes", but even an appearance by Alice Cooper can't save it from being a Whitesnake-esque cliché fest. Their earlier albums are even more generic (and have a different lead singer), but they still stood out to me as a band that had a cool name and cool album covers. Unfortunately that is not always enough to get you past the popularity hump.
Mo – So I don't think Brett has given you full disclosure here. He really, really likes the word Icon. Always has. He would name his team in the original Madden on the PC (long before they had any licensed properties in the game… Yeah, we're old) Icon. I never knew if the band came before the team, or the other way around, but I figure that's why he always played their "Right Between the Eyes" CD. Still that album didn't do well, and they were around for nearly a decade before that and really no one noticed. It's because they didn't do anything ever to really stand out.
Now let's get on to the bigger issue here… Brett, you don't actually like Air Supply do you?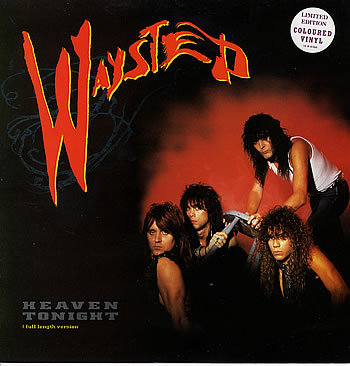 Mo – This is almost like a tale of multiple bands. All named Waysted, all I would never choose to listen to. The first, with singer Fin Muir is in the "Love Loaded" video. My favourite part is where he walks into the secretary pool singing away, and it's like he's thinking "do everything exactly as Mick Jagger would do it" the whole time. But it's the "Heaven Tonight" video that really makes me cringe. The best I can say about that song and video is that they are, indeed, a song and video. Today the band still performs, and after numerous lineup changes Muir is back doing the vocals, no word on if he still does the Jagger walk. At least his original version of "Heaven Tonight" was much better. But to seal the deal as for how generic they were here's just a few of the groups album names…
Waysted – EP (1984)
The Good the Bad the Waysted (1985)
Back from the Dead (2004)
Totally Waysted (2008)
Brett – Formed by Pete Way of UFO, get it? Pete Way – Way-sted… Way, Way-sted… Oh, forget it. With their original lead singer, they were a tad less generic musically, but they more than made up for that in their videos. Later they were fronted by Danny Vaughn (of Tyketto and Vaughn fame?) and their music became even more generic. They even re-recorded "Heaven Tonight" with Vaughn so that it could become a hit, I don't think it worked… Now, in fairness, I am a fan of Danny Vaughn as a singer but he has been involved in some pretty generic projects…
I really love this era for music video production. More money than brains for most of the shoots, but they make for thoroughly entertaining viewing now.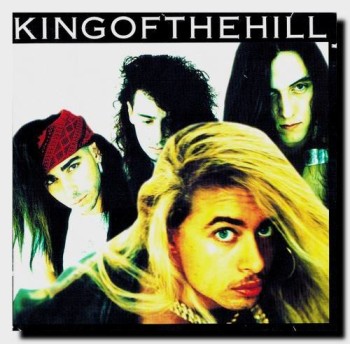 Brett – I don't know what made the band think that naming their band with no spaces was a good idea… Perhaps they were just ahead of the game with the hashtag generation. But hey, since they couldn't be set apart with their music, they did include a patch with some pressings of their cd. I bet that did it for them. They probably sold dozens based on that tactic.
Mo – So Kingofthehill is the epitome of a band that was just there, and then suddenly just weren't, not that many people noticed. The best thing I can say about them is Kingofthehill is actually somehow an improvement on the band's original name… Broken Toyz.
#NotQuiteAsShittyAsTheirOtherShittyName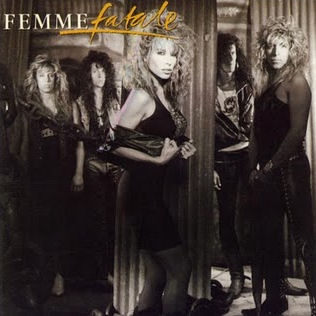 Brett – There weren't many women-lead hair metal bands, but a lot of them were pretty generic. Femme Fatale is getting singled out on this list because they only managed one album back in the day, and they didn't even have an all-girl lineup like Vixen going for them. They reunited in 2013 with an all-girl lineup so perhaps they won't make the list of Top 50 most generic reformed hair metal bands…
Mo – Lorraine Lewis was a super hot chick who fronted a hard rock band. I'd like to think they got their record deal based on more than that, but I'm not so sure. But listen to the songs or watch the videos for "Falling In & Out Of Love" or "Waiting For The Big One" and I just can't be convinced.  Worse still is "Rebel".
I'm not sure when this video was shot but there is a ballad called "Rebel" on their first self titled album, a different composition for sure. That version seems more like Sheena Easton than the Femme Fatale we got.
This certainly makes it seem like they never were being true to themselves musically but just chasing the sound of whatever could make them famous. A shame, because Lewis can really sing.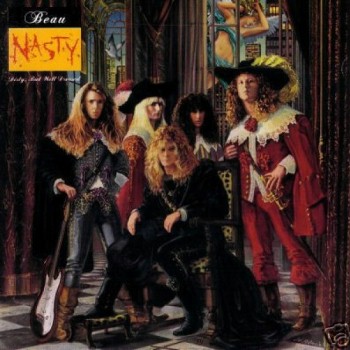 Mo – Beau Nasty. There first album was called "Dirty but Well Dressed", and that gave me a slight chuckle. That and their singer Mark Anthony Fritz really seemed to scream a lot. That's all I got. Brett owned the CD though so…
Brett – Fuck you, I didn't own this.
First off, I don't even know what Beau Nasty means… But they were produced by Beau Hill… maybe that is why he chose to produce the band. Certainly it wasn't because they were going to change the world with their music. A couple of their members found success in other bands, but it's tough to find a band that more perfectly encapsulates the generic sound of the hair metal era.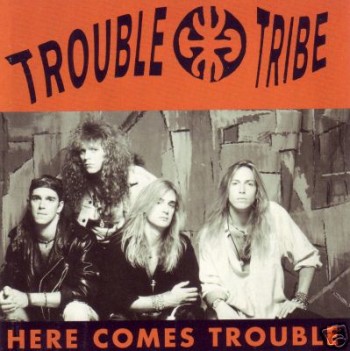 Brett – Trouble Tribe was clever, one of their songs was called "Here Comes Trouble". That was really the end of the clever…
Mo – Brett might be giving them too much credit. The video for "Here Comes Trouble" is shot and edited like every video from the era. The band plays and sounds like every band from the era. Just watch it and you can pick out all the places where it looks like the band is trying to be someone else… a much more famous, better someone else.
So now we know Brett likes Air Supply and owned Beau Nasty… Anyone else losing respect for him as fast as me?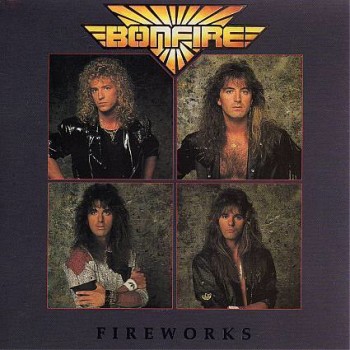 Brett – Bonfire is easily the biggest band on this first list of 10, and they have never stopped producing music which is a hard feat in this day and age. The primary reason they are on this list is because of their look and their videos. But it also has to be noted that when you release as many albums as Bonfire, there are bound to be generic songs. In a brilliant turn of events, former Bangalore Choir (who was also considered for this list) singer David Reece is now singing for Bonfire. Proof positive that once you are in the club, it's hard to get out.
Mo – You'd like to think a band formed in 1972 (though they were known as Cacumen then… Hey, they're German, cut them SOME slack) and pre dated the existence of Hair Metal would avoid being lumped into this list. But alas, no, because the visual and audio evidence doesn't support not having them in.
Talk about a band littered with unintentionally hilarious videos. "You Make Me Feel" sounds like they grabbed it from the garbage when The Scorpions decided it wasn't good enough to record, and dude, what's with the hair and Rod Stewart's disco pants? Even worse is the little spastic dance singer Claus Lessmann is doing. It's like he's trying to dislodge something.
"Hard on Me" sounds like other bands filler tracks, with shots of a hot teacher to give the illusion that the video has higher production values than it does, and the set of "Sweet Obsession"? Well, I feel like we see a lot of the same places in the videos from all these bands.