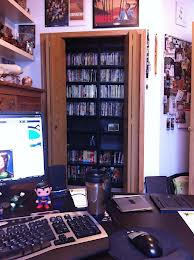 Tomorrow, November 4, is 6 months to the day prior to my 40th birthday. I've been making a lot of life changes thinking of this looming milestone.
In the past year and a half I have joined a very fun podcast, wrote reviews for Comicosity.com, led the project to create History of the DC Universe 3.0 (which I learned has been read by Dan Didio and Jim Lee), lost 25 pounds, learned how to fire a handgun, and I have grown pumpkins. And I expect more adventures on the horizon.
Throughout my pretty geeky life I have piled up a great deal of what can only be referred to as "stuff." The next 12 months is about changing my behavior as it relates to the constant inflow of stuff. Inspired in part by my pal Longbox Graveyard, I will be taking a year off from accumulating stuff to reduce my collection to what I love. (I knew Longbox and I would get along the first time I saw he also refers to this collection as "the accumulation")
At the same time, I intend to free myself from the debt associated with the stuff. I have about $9000 in consumer debt. If I sell 900 Things at an average of $10 I can be square. 900 Things is 18 items a week. That might be 10 items in a box for $7.50 or 1 statue at $50. The goal is the average.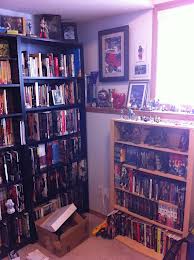 <Shill Zone!> You can check out my auctions under the seller name 900Things.
I don't know if I have enough Things to reach that lofty goal. I haven't counted to see if there are indeed 900 Things. I don't have a cd collection and my single issue comic collection went years ago. There are no great sweeps to get to 900. This will be a challenge in more ways than one.
900 Things is a celebration of the content and stuff I have loved all of my life. As I go through this year I will be blogging about what the Things are and why they were in my life. I will be selling the 900 Things through Ebay, Kijiji and probably the small comic show that takes place in Calgary every October. Every item will come with a signed and numbered card identifying it as one of the 900 Things.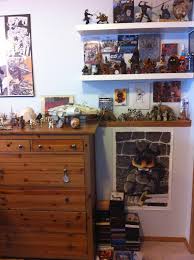 The 900 items will also include:
Toys and figures
Comics
Trade paperbacks and graphic novels
Prints
Books
Statues
Lego
Signed objects
Rare promo material
Dvds and blu-rays
Electronics
Computer stuff
As well, I will be pausing the addition of any stuff entering my house for the year. I will not buy any physical copies of books, movies, toys, nick knacks, souvenirs, or comics. I'm trying to break the attachment to the accumulation, not just substitute stuff for different stuff.
Exceptions to the rules:
Clothes, expendable items, food.
I can buy digital comics, books and movies. The project is about the physical objects that pile up, not about cutting myself off from the content I love so much.
I can accept gifts. Be aware of the chance the gift might end up in the 900 items though. If that happens, you should know that the gift was appreciated twice as much.
I can buy presents for other people. What you do with your own accumulation is not my look out.
I get one splurge every 3 months. The just-announced Booster Gold statue will be the first. Anyone who knows me knows that it would be punitive to have that statue exist and not be in my collection. The second will be the Calgary Expo which is one of my favorite events of the year. The third seems so far away as to be not worth thinking of.
I can replace broken items if I routinely use them. TV, phone, computer, tablet, etc.
The last stuff I bought was three James Bond blu-rays (the dvd versions will go into the pile), a new phone and a few odd trade paperbacks that finished off runs (including 3 Flashpoint trades). I've taken stock of my reading and watching piles right now. Perhaps I'll check in on this in a few weeks if I've reduced them.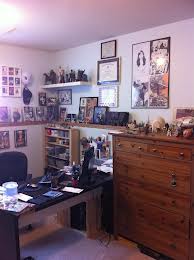 Books (hard copy) – 11
Graphic novels and trades (including rereading) – 121
Movies (hard copy) – 33
I am a bit anxious about this adventure. I am starting to feel this might be harder than I originally thought. Window shopping at a local comic shop or HMV will be like being in a donut shop during a diet.
900 Things. 52 weeks. Time to start the purge.