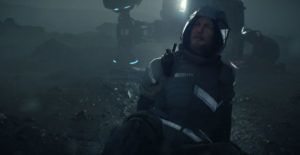 In this week's episode of Electronic Enhancement, Josh and Devan talk about the growth of The Game Awards, 2017 winners, and new trailers including Death Stranding.
You can check out Fresh Take on Facebook and Twitter and Instagram
You can also email via freshtake42@gmail.com or Jawa31@gmail.com
You can find Josh on Twitter and  and Instagram Snapchat: jawa31
Join the We Talk Conversation on Twitter @wetalkpodcasts. Plus give us a like now on Facebook.
Podcast: Download (Duration: 27:58 — 52.3MB) | Embed