Hi everyone Mo here, & I figure I'll just take a little time to tell you about us.
We Talk Podcasts got started because Addie and myself kept on saying to each other we should do a wrestling podcast, which eventually became We Talk Wrestling.
We Talk Wrestling was soon the loudest, crudest & most outrageous wrestling podcast on the net, and pretty quickly got a large following for it's ability to talk about issues other shows would cover weeks later, strong historical & current topics, and of course mom jokes. Lots and lots of mom jokes.
People were listening, laughing and arguing with us.
During this time we found out Diamond Dallas Page was coming to the Calgary Comic & Entertainment Expo (we're in Calgary, Alberta). We did get a fantastic interview with DDP that we recorded for the podcast as well as YouTube. (Here)
The cameraman during that shoot was my long time friend, and fellow comic book reader, Brett. He and I used to own a comic book shop together in the early nineties, where we met and became friends with one of our other hosts Chris, who was a customer of ours. Before that, we were customers of our fellow host, Keith.
At the Expo, Brett and I decided to try and get some other interviews with actors and comic book people just to see what we could do with it down the road. We managed to talk to some really interesting stars, and soon parlayed that into We Talk Comics. From there was We Talk Fantasy Football, since Brett and I have played that together for years, and so the We Talk Podcasts family was born.
Mo –A fan of Wrestling, Fantasy Football, NHL, NFL, MMA, CFL, Comics, Comedy, Xbox, Movies & fast food part of the We Talk Podcasts team & dog owner. Basically anything which plays out as a story and that gets people emotionally invested fascinates him, both from a structure or psychological standpoint.
Follow him on Twitter at @Mo_WeTalk or email him at mo@wetalkpodcasts.com
P.S.
Mo's dog is named Princess Leia.

Brett –Co-Host of We Talk Comics, Fantasy Football, and other great podcasts from the We Talk Podcasts family. Former comic store owner, director, and podcast guy.
You can follow Brett on Twitter at @Brett_WeTalk or email him at brett@wetalkpodcasts.com

Addie – A lifelong wrestling fan of over 25 years. He shares a birthday with Owen Hart, which helped to make Owen and Randy Savage his favorite all-time wrestlers, and Bobby Heenan his favorite all-time wrestling personality. While he grew up with WWF and Stampede Wrestling in the 1980′s and beyond, he has a strong appreciation for NWA/WCW, ECW, Lucha Libre, and Japanese wrestling.
You can follow Addie on Twitter at @Addie_WTW or email him at addie@wetalkwrestling.com
Chris – Where others may dip their toe in the waters of geekdom, Chris swims. A TV, Movie, and Comic Book fan, He can call up the most obscure trivia on a moment's notice. Educated in English and Broadcasting, Chris lives far away from civilization where the local small market television station provides him with the toys he craves. Fun Fact: watches a movie a day!
You can follow Chris on Twitter at @chris_wetalk or email him at chris@wetalkpodcasts.com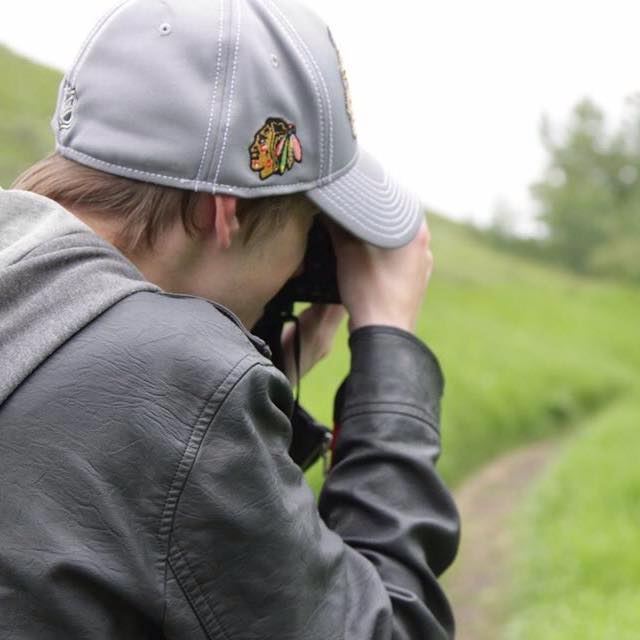 Joel Johnson – Is a known lover of Pro Wrestling, movies, TV Shows, and Comics. Joel loves stories, and being able to tell stories. Stick Boy Productions has given him that chance to chase a dream.
 You can find Joel on Twitter @JoelJohnsonTV and you can Check You Stick Boy Productions Here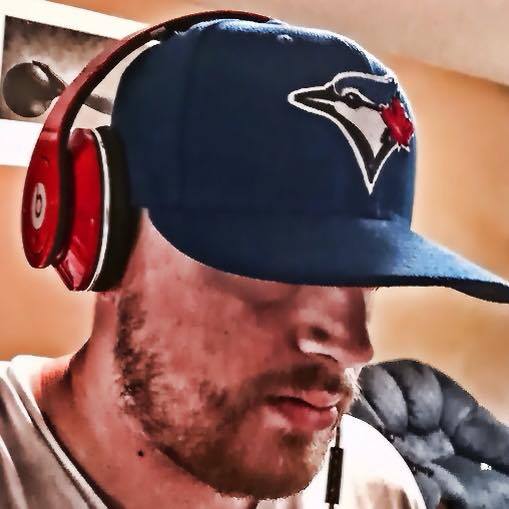 Josh Arbuthnot – Is a lover of NFL, NBA, MLB, WWE, NHL, and NCAA (Espcially his Tarheels). He also loves pop culture and is always up for a debate. Josh co started Fresh Take three years ago and it continues to grow.
Check Josh out on Twitter, Instagram and Snapchat: jawa31
Former Hosts

Keith – Keith is a life-long comic fanwho learned to read with Byrne/Claremont X-Men, Action, Adventure Comics and DC Comics Presents. He holds a Masters Degree in Religion and Film and co-created the Gemini Award-winning TV series "What Were They Thinking?"
Keith brings his day-job experience in marketing to the comic talk and has a particular interest in how comics transition into a digital medium.
The man-cave in Keith's home has every wall surface covered with signed prints and unique collectibles. The shelves are packed to overflowing with his great pop-culture love outside of comics – Jawas.
His favorite character ever is Booster Gold and occasionally regrets not naming his cat Skeets.
@CubReporterK "does his best on the WeTalkComics podcast. It's like listening to Spock stuck with the Flintstones." – We Talk Comics fan Paul Hix (@Reading_Hix)