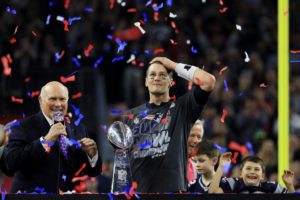 Josh competes in the first ever 40 Yard Dash. Joel test Josh's knowledge of footage as we grow closer to the NFL season. Joel gets Josh to predict the future, talk about the Browns, his beloved Raiders, and will Tom take a step back? All of this in 40 minutes!
Check us out on iTunes here.
Check us out on Stitcher here.
Check us out on Google Play here.
Check out One Fall Instagram Page Here
You can check out Stick Boy here on Facebook and on Twitter. 
You can check out Joel Johnson on Twitter and Instagram.
You can find Josh on Twitter and  and Instagram Snapchat: jawa31
Join the We Talk Conversation on Twitter @wetalkpodcasts. Plus give us a like now on Facebook.
Podcast: Download (Duration: 43:27 — 31.3MB) | Embed