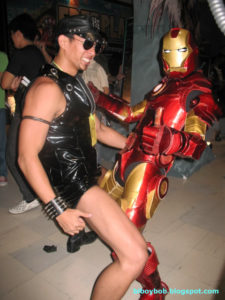 It's a debate-filled We Talk Comics as Keith is joined by COMICOSITY Senior Editor Matt Santori-Griffith and Comics Classroom writer Michael Hale to talk about Matt's controversial column "I Want a Gay Iron Man."
With the up-coming character shake-ups in Avengers NOW!, Matt jokingly said on Twitter that they should have Tony Stark come out of the closet. Surprised by some of the responses, Matt took to Comicosity to argue that his joke may not be a laughing matter.
Matt, Michael and Keith have a lively debate that takes them from the idea to Jason Todd to the success of Ms Marvel. And where is our favourite Canadian elf – Northstar?
In the news are some early SDCC announcements including 12 Image titles and 12 Dark Horse titles. And the guys talk about the rumour of The Rock playing a certain Big Red Cheese and if there is an argument against that casting that isn't racist.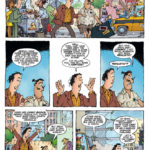 In WeViews this episode there is a really mixed bag – Storm #1 (Marvel), Star Spangled War Stories #1 (DC Comics) and the surprise crossover Groo vs Conan (Dark Horse).
Enjoy this Comicosity all-star edition and tell us in the comments what you think of the idea that Iron Man could come out of the closet.
Three great ways to subscribe to We Talk Comics now, through iTunes or for those of you looking for an alternative we're now available on Stitcher Radio or on the versatile TuneIn.
And join the We Talk Conversation on Twitter @wetalkpodcasts and now on Facebook. 
Podcast: Download (Duration: 1:50:15 — 50.5MB) | Embed