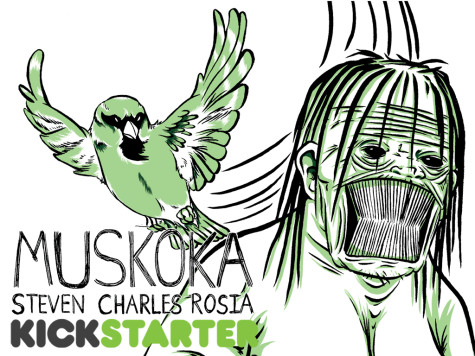 A few months ago Steven Charles Rosia joined in the annual Comic Creator Summit. We could tell this was a driven creator who would be moving quickly.
So it was no surprise when Steven told us he was launching a Kickstarter for his next project, the horror comic Muskoka.
"The discovery of a new tribe of people sparks a field study that is doomed before it has even begun."
Keith and Chris sit down with Steven to talk about his earlier projects, Muskoka, running his first Kickstarter, and, of course, some general comic talk.
From Steven:
I love monsters. Something about the design. Something about the character of a thing that is not supposed to exist. Whether malevolent, kindly, or misunderstood. Brooding, scary, goofy, or bizarre.

What's odd is how something so unnatural can come so naturally. Is it a subconscious obsession to be afraid? To see faces in the dark when there are none to be seen. To pluck a figure out of your peripheral vision and think the worst.
You can support Steven's Kickstarter until March 18, 2015 by following this link.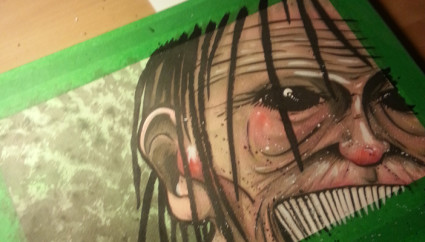 Three great ways to subscribe to We Talk Comics now.  Try us on iTunes. For those of you looking for an alternative we're now available on Stitcher Radio. You can also check the show out on the versatile TuneIn radio.
And join the We Talk Conversation on Twitter @wetalkpodcasts. Plus give us a like now on Facebook and visit our show sponsor COMICOSITY 
Podcast: Download (Duration: 1:20:42 — 37.0MB) | Embed