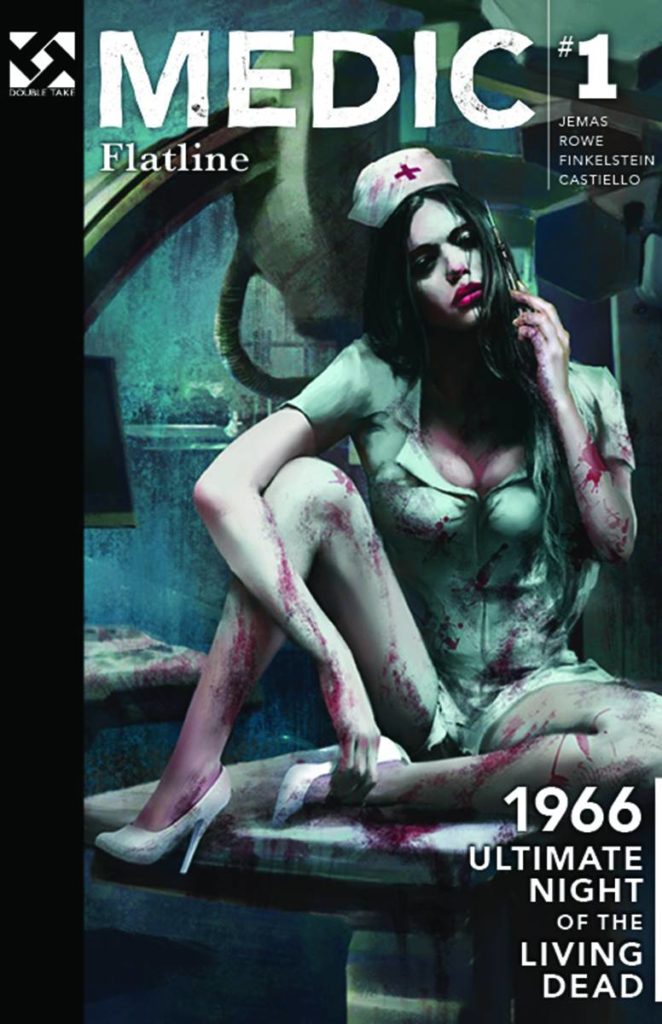 10 #1s. All released on the same day. All connected in one universe. All free on Comixology.
No, this isn't a plan from Marvel or DC. This is the launch of the brand-new comics line from Double Take Comics.
Led by former Marvel publisher Bill Jemas, Double Take has launched 10 comics in a shared comics universe based on the 1968 film Night of the Living Dead.
Keith and Chris are joined by Double Take Comics Sales & Marketing Coordinator Gabe Yocum to talk about the innovative launch of the line, how it's packaged in print and digital, and what they have planned for the future.
Gabe talks about Double Take's strategy and how their parent company allows them the ability to produce quality comics for a much lower price than competitors.
Along the way, Gabe talks about the line of super-hero books that are coming in 2016 and how those will fit into the same shared universe.
The usual distractions and digressions pop up. Gabe has Michael Bay's Teenage Mutant Ninja Turtles on in the background as the show starts and that gets a conversation on nostalgia and explosions rolling.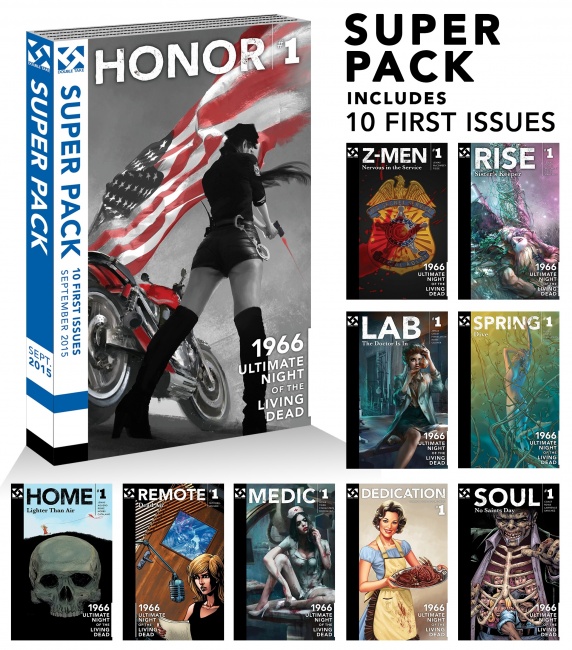 Double Take Comics first month of books are available at comic shops now as singles and in the discounted Super Pack. Or read them for free on Comixology or the Double Take Comics website.
You can get issue #1 and #2 Super Packs through their Kickstarter until October 31.
https://www.comixology.com/Double-Take/comics-publisher/5994-0?ref=Y29taWMvdmlldy9kZXNrdG9wL2JyZWFkY3J1bWJz
http://doubletakeuniverse.com/
https://www.kickstarter.com/projects/221551805/genesis-ii
Three great ways to subscribe to We Talk Comics now.  Try us on iTunes. For those of you looking for an alternative we're now available on Stitcher Radio. You can also check the show out on the versatile TuneIn radio.
And join the We Talk Conversation on Twitter @wetalkpodcasts. Plus give us a like now on Facebook and visit our show sponsor 

COMIC

OSITY

 
And check out Panel One to keep up to date about Calgary Comic creators and their friends
Podcast: Download (Duration: 1:19:10 — 36.3MB) | Embed