We Talk Comics returns with a fantastic interview sponsored by COMICOSITY with former Editor In Chief of Malibu Comics Chris Ulm as well as Co-Founder/Publisher of Malibu Dave Olbrich.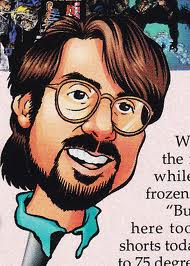 The early 90's were one of the most controversial, innovative, volatile and exciting times in comic book history and these two gentlemen were there at the front line of it all with Malibu, whose importance in discovering new talent, innovating modern coloring techniques still helping to shape the way you read today, and publishing of The Ultraverse line cannot be overstated.
We have stories of starting a Black & White publisher in the 80's just after the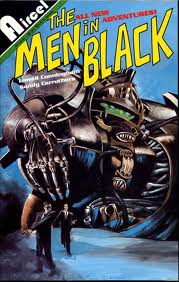 TMNT boom died down, discovering and publishing new talent and books such as Men In Black, as well as early stories of Jim Lee and Rob Liefeld with his book Youngblood.
Find out about the early days of the founding of Image as Malibu was the Publisher of Record for that company as they started. Inside stories of how Malibu ended up working with them, and how that partnership dissolved.
Learn how the Ultraverse 1st formed and who was ALMOST one of the founding fathers. We have stories of how Malibu experimented with the crazy gimmick covers of that era. Stories of the inception and reception of that line, the Bravura line that came shortly after, and the game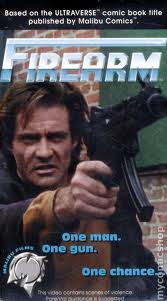 company they had known as Malibu Interactive.
You'll also get inside details you won't know on how Malibu was purchased by Marvel Comics and why as well as DC Comics surprise role in this, and the downfall of The Ultraverse line once that occurred in a way you likely haven't heard before.
All this plus stories of literary and comic book legends Larry Niven, Walt Simonson, Steve Gerber, Howard Chaykin and more, and Dave makes a request to end this show with the very appropriate AC/DC song Back In Black

We want to thank them for taking time with us, and you can follow Chris's current work at Appy Entertainment (www.appyentertainment.com/) and check out Dave's blog Funny Book Fanatic (http://funnybookfanatic.wordpress.com/) to get more inside stuff on Malibu as well as his other thoughts. And a very special shout out and thanks to our friend Paul O'Connor (http://longboxgraveyard.com/) for making all this possible.
And check out our friends at Comic Podcast Network (www.comicspodcasts.com/) with whom we our happy to be affiliated
Podcast: Download (Duration: 1:57:23 — 47.1MB) | Embed