Jeff Gomez is the CEO of Starlight Runner Entertainment, a creator and producer of TransMedia, and was a key player in the offices of Valiant and Acclaim Comics in the 90's.
After briefly explaining to us the fascinating concepts behind Transmedia Storytelling we dig deep into his time working with VH1 & VH2.
Hearing the memories and thoughts of Jeff Gomez and his incredible recall of events is fascinating as he breaks down the developments that occurred withing Valiant Comics from the time he started working there. The efforts and changes made to keep the company alive are legendary.
Learn how Jeff saw signs of trouble coming before the bubble officially burst, his attempts to make management aware, Deathmate affecting morale, the good & bad of asking a talented but inexperienced staff to do so much & the errors of Birthquake.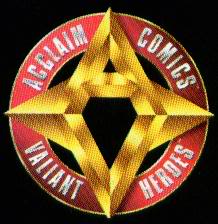 We also get Jeff Gomez's memories and opinions of the changes when Valiant Comics rebranded to become Acclaim comics and the early challenges presented for the Valiant Heroes line or VH2, the changes to characters like X-O Manowar and Ninjak, and how Bloodshot didn't change much. Plus, a direct line of sight into the complicated relationship between Jeff Gomez and former Valiant Comics Editor-in-chief Bob Layton and what happened during the final days of the Doctor Tomorrow series between them.
This is tremendous stuff and there's so much more to get to so we will have Jeff Gomez on in the future to dig into the later years, so be on the look out and enjoy the show!
Podcast: Download (Duration: 1:21:04 — 46.5MB) | Embed