Have you ever had the opportunity to talk to some one who's personal story truly inspires you? That's what happened to Brett and Mo as singer / songwriter Grayson Hugh joined them for an extended interview on his new album Back To The Soul, his career, and his fascinating life.
From his early years, first recordings, and the pure chance discovery that led to his signing with RCA for his gold album Blind To Reason nothing is held back by Grayson as he tells us the tumultuous inside workings of the record industry.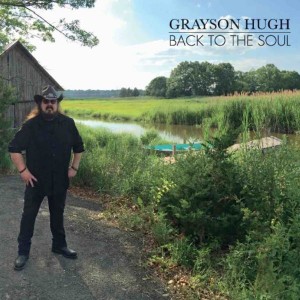 Learn how his highest charting song "Talk It Over" was first released by Olivia Newton-John as "Can't We Talk It Over In Bed" to how the switch from RCA to MCA for his 2nd album Road To Freedom happened to the lies and disappointments that led to his eventual decision to exit the music business, but never to leave music itself.
But that's just a part of his journey. Grayson's honesty discussing his dark years with alcohol and substance abuse only serve to make his comeback all the more compelling as he finds love with his former back up singer Polly Messer and heads back to the recording studio for An American Record before launching the crowd funding campaign for Back To The Soul.
It's a true story of heartbreak, tragedy and triumph but Grayson shows a sly sense of humor when divulging it all.
Plus we look back at some of We Talk Music's favourite songs from Grayson's fantastic catalogue of music from over the years. Grayson tells us the origins of writing such songs as "Bring It All Back", "Empty As The Wind", "Zoe On The T Train", "Never To Come Down", "Evangeline", "Already In Love With You", "It's Got Soul", "Rock 'n Roll Man", "Soul Cat Girl", "Road to Freedom", "Lost Avenue", "For the Innocent" and many more.
We're very proud to be able to present this to you all, a defintive look at Grayson Hugh in his own words and music, and make sure to visit Grayson at his official website graysonhugh.net, or at his Faceoook www.facebook.com/Grayson-Hugh or keep track of Grayson through his Twitter https://twitter.com/swampyankeewolf to get Back To The Soul.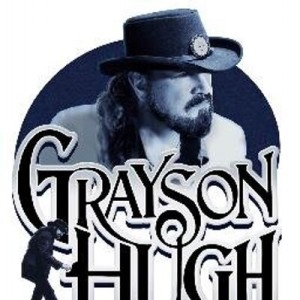 Join the We Talk Conversation on Twitter @wetalkpodcasts. Plus give us a like now on Facebook 
We Talk Podcasts is sponsored by : Geek Nation Tours. Visit them today at www.geeknationtours.com and join the Geek Nation!!!
Podcast: Download (Duration: 2:51:24 — 98.1MB) | Embed